Hey peeps! This is a special post as its my first ever #Inktober drawing, and what a great way to get involved than with some Luke Cage fanart, bullets and all (awesome show! I'm currently up to episode 9 :O ).
But wait, there's more…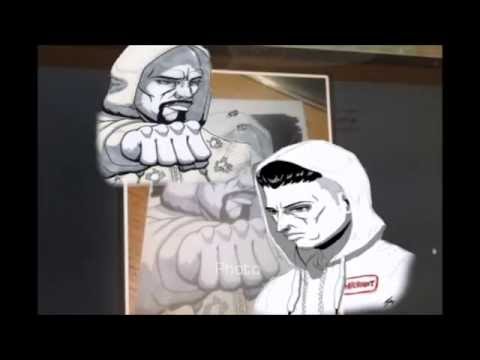 To see the whole test, all you need is your smartphone/tablet and another screen to view my Luke Cage image on this post.
Then follow these quick instructions:
Go to App store or Google Play to download 'Aurasma' (it looks like a purple A or pyramid symbol).
Start the app then sign up with just a username and password (very quick to sign up I promise you ;))
It will ask if you want to create an Aura, just skip it. On the discovery page type in my name 'Oniphoenix' to search and follow my channel to be able to scan my Luke Cage image.
Go back to the discovery page, and tap the purple button at the bottom of the screen to be in scan mode, and scan either image on this post ( click on either image  to enlarge as its much better)
Watch the magic happen before your screen!
I've been messing with this Augmented Reality, which I hope to make good use of in the near future
Enjoy and catch you next time peeps!